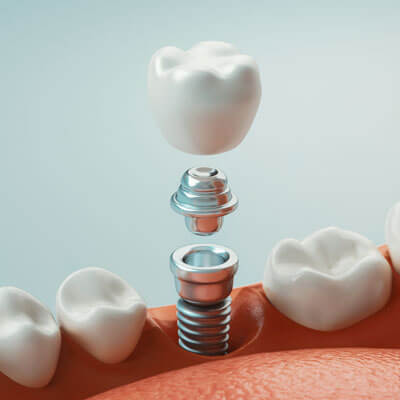 Dental Implants in San Antonio
Having a history of good preventive care is the best way to preserve one's natural teeth for life. However, when a replacement is needed, we have solutions that virtually mimic the appearance of natural teeth, as well as functionality, strength, and oral health benefits. Implant supported restorations are considered the best tooth replacement option in most situations.
When a tooth is missing, the surrounding bone has no stimulation, allowing bone mass to decrease. Over time, this may affect the alignment of the remaining teeth, and have a negative aesthetic impact on the visible contours of the face. Dental implants help prevent this from occurring.
What is a Dental Implant?
Dental implants replace the tooth root, not the tooth. Other dental replacements are supported by gum tissue or existing teeth, which may have limitations. Removable appliances may be unstable, and those permanently affixed to teeth will fail if the anchoring tooth decays. In addition, these options may not provide any benefits for bone health.
A dental implant is a small titanium rod inserted in the jawbone where a root would naturally be. Titanium has a unique ability to bond with living bone tissue, becoming a strong root replacement. Once the tooth implant is set, it becomes an anchor for a dental crown, bridge, or dentures.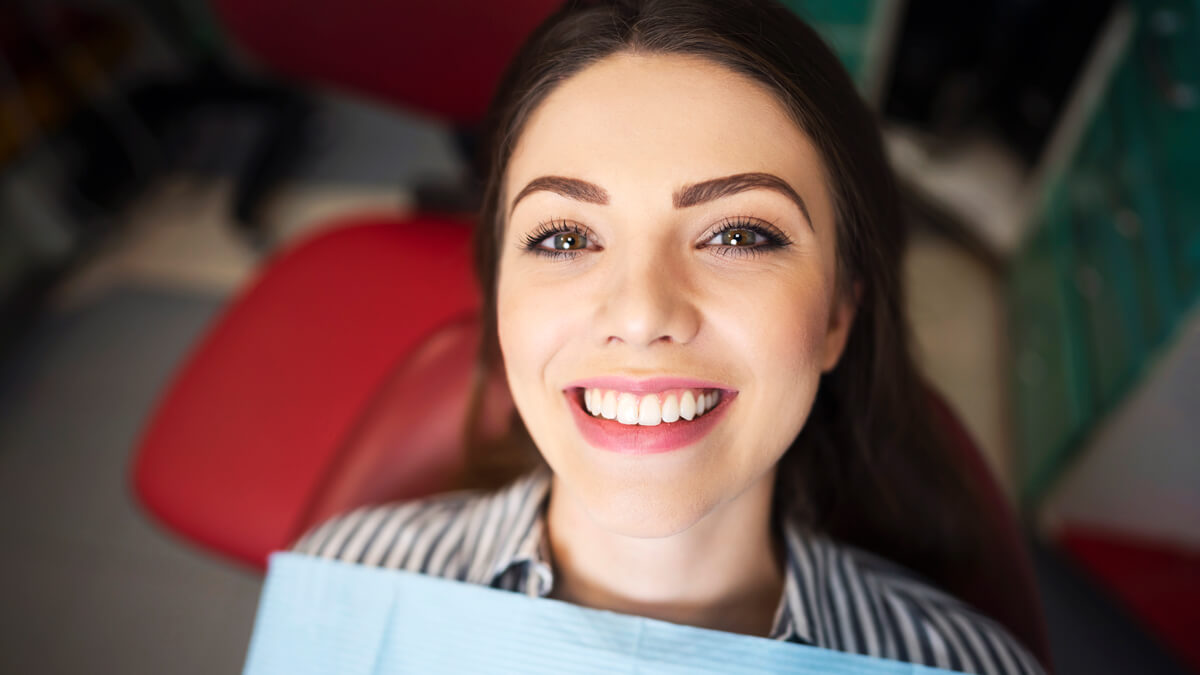 Restorations with Dental Implants
Dental implants are inserted into the jaw in a gentle, comfortable, and highly predictable surgery, comparable to having a tooth extracted. Any soreness is usually mild, and will fade within a few days.
The next step in restoring our patient's smile is attaching beautiful new crowns, bridges or dentures. Depending on the dental situation, implants may be restored immediately, or after the bone has healed. Our restorations are designed with the same meticulous attention to detail and dedication to quality for which Dr. Cruse is known. Implant supported restorations look, feel, and function just like natural teeth. They require no more care and attention than teeth. With regular dental visits and good oral hygiene, dental implants are expected to last a lifetime!
Book an Appointment Today
Contact the office to get started; a beautiful, healthy smile is waiting for you. Call today!
CONTACT US

Dental Implants North Side San Antonio, 78258 TX | (210) 496-7000