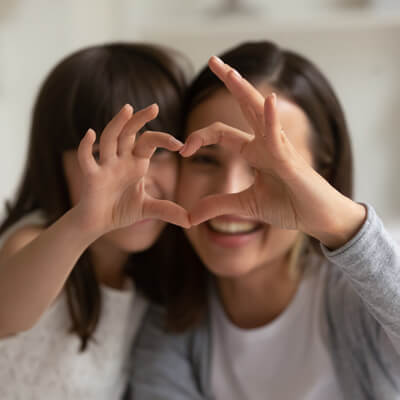 William J Cruse DDS Reviews
What Our North Side San Antonio Patients Say
At William J Cruse DDS we love when patients share with us their feedback and comments after a dental visit. Please read our patient testimonials below to see how other people felt about their personalized care plan.
Share your stories too! Click here to send us your feedback so that we can help to spread the word about the benefits of quality dental care.
For more information, or to schedule an appointment contact us today.

Professional and Friendly
Dr. Cruse and his staff are very professional and friendly. They go out of their way to provide great service with our busy life schedule. Thanks Doc for working with me.
– Sally R.
Would Recommend
The staff is very courteous and Dr Cruse does a great job. He explains what is happening and does quality dental work. I have had several visits for various issues and he has done a great job with great results. I would recommend him.
– Sudha P.
Fine Dental Care
I had visited Dr. Cruse office and appreciated the fine dental care while living in San Antonio 7 years ago. Upon our return to the area recently, I was in a heartbeat to seek him out again for any dental care/treatments.
– Joe-Nan K.
Great at What They Do
Dr. Cruse and staff are great at what they do, I would recommend them for all dental needs and concerns. I like them because there knowledgeable and friendly.
– Kimberly A.
Impressed by Care
Friendly staff. Fantastic dentist. I've been to Dr. Cruse several times, but I'm always impressed by how caring he is. He actually takes time with his patients, which seems a lost art in today's medical world.
– Jacob G. Jr.
Quick and Kind
Quick and a piece of cake!! I am grateful my 9 yr old was able to be with me as I did not have child care that day! Awesome staff!! Thank you!!
– Renee B.
Welcoming and Efficient
I hadn't been to a dentist in 7+ years. The office staff and hygienist were welcoming, comforting and very efficient. Dr. Cruse was just as kind as his staff making sure I had all of my questions answered and felt comfortable. We definitely found a great dentist office. Dr. Cruse has picked a great staff and obviously keeps them happy.
– Anonymous
Great Experience
I had a great experience this morning….not something you tend to hear from someone that just visited a dentist's office, but it's true. Celia was my hygienist and she was incredibly personable and a real comedian. We had a great conversation (and luckily a great check-up) and Dr. Cruse came in with his usual easy-going/enjoyable self to chat and have a look. After the appointment, I arrived at work and referred one of my co-workers to use Dr. Cruse because it's never been anything BUT a pleasure at my visits. Thanks guys!
– Anonymous
Personal and Professional Care
Professional and friendly dentist and staff. Our family has been seen by Dr. Cruse and his staff for several years. We enjoy their personal care and professional level of service. I would recommend them to my friends.
– Brenda T.
Friendly and Helpful
The friendliest professional and helpful office. You are greeted with a smile. Services rendered are without a doubt, the best for your mouth. When I started with Dr. Cruse, I was a mess! He devised a plan and today I have a great smile, healthy gums and beautiful natural looking teeth. Thank you Dr. Cruse and staff!
– Mickey G.

William J Cruse DDS Reviews | (210) 496-7000