ClearCorrect® in San Antonio
Clear aligner therapy is a popular form of
orthodontics
many people find easier and more cosmetically pleasing. The brand we use in our practice is ClearCorrect®. Clear aligners bring back smiles without wires and brackets, so no one knows they're there.
Straighter teeth don't just look better; they work better too. Poorly-aligned teeth can interfere with bite function, wear out faster, and are more prone to cavities. And when patients love their new smiles, they can't help but show it off.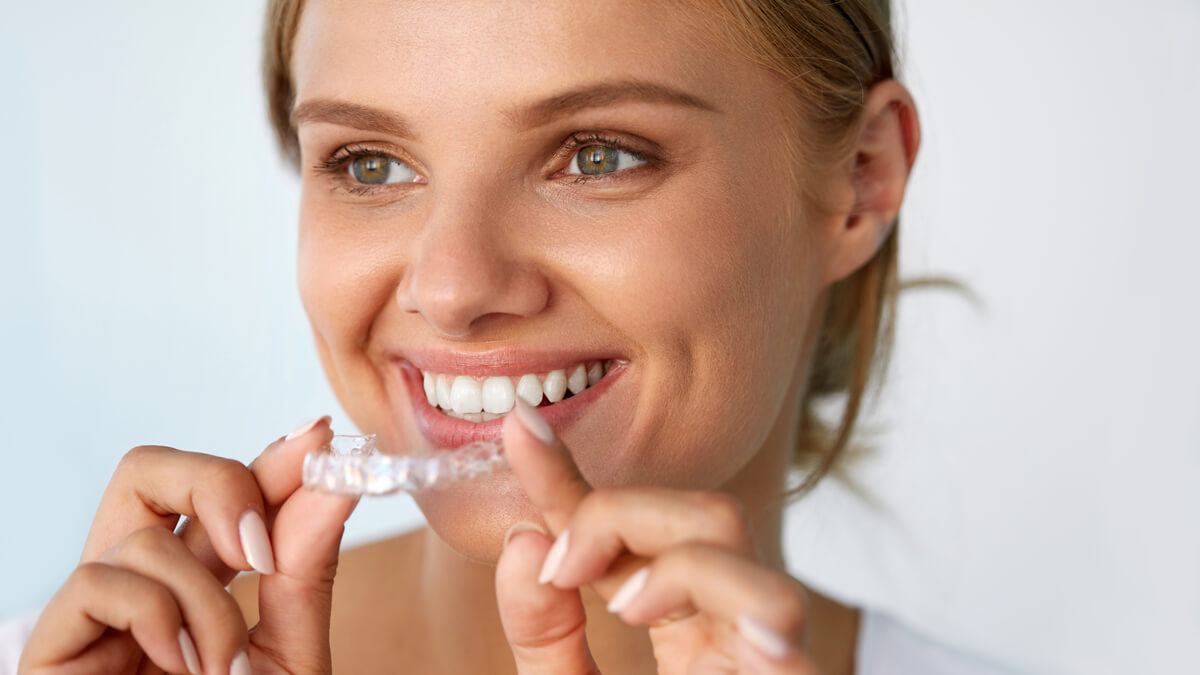 Working For You
Some of the most common concerns clear aligners address include
ClearCorrect aligners are more comfortable than braces, and they're also more efficient than many other aligners out there. ClearCorrect aligners' design is transparent and resilient, moving the teeth effectively.
When used as instructed, clear aligners give great results! Eat what you want, brush and floss as usual, and get straighter teeth without anyone knowing you're in treatment.
What to Expect
As with any procedure, Dr. Cruse will have a consultation with the patient to determine if clear aligners are an option. If they decide to proceed, we will take scans with the iTero® digital intraoral scanner, instead of traditional messy impressions. The scans are sent to the lab for production, and the aligners are ready in about two weeks.
Dr. Cruse will discuss every aspect of the process with the patient, including the timeline, how to use the aligners, when to wear them, and when to change them for the next set. Regular appointments are scheduled every 4-6 weeks to review the patient's progress. When the last aligner in the plan is complete, scans are done to produce retainers for nighttime use.
Financial Considerations
Our staff will discuss payment arrangements for the aligners. Affordable payment plans make achieving a beautiful smile, and healthier mouth, possible.
Take the Next Step
Contact us today to schedule a consultation.
CONTACT US

ClearCorrect® North Side San Antonio, 78258 TX | (210) 496-7000