Contact William J Cruse DDS
We'd Love to Hear from You! Call (210) 496-7000

APPOINTMENTS
CONTACT US
William J Cruse DDS
18518 Hardy Oak Blvd Ste 200
San Antonio, TX 78258
T: (210) 496-7000
Office Hours
Mon
8:00 – 12:00
1:00 – 5:00
Tue
8:00 – 12:00
1:00 – 5:00
Wed
8:00 – 12:00
1:00 – 5:00
Thu
8:00 – 12:00
1:00 – 5:00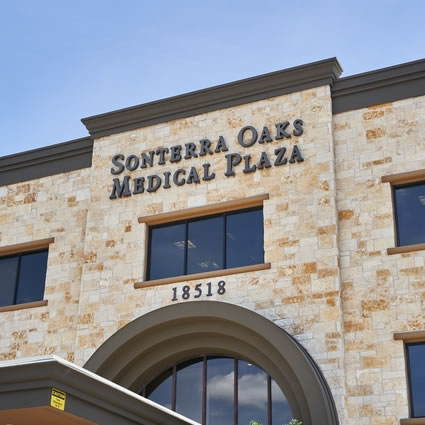 FIND US
Our practice is located in the Sontera Oaks Medical Plaza. We're easy to find near the Costco off Hwy 281, North Central Baptist Hospital, the Children's Hospital of San Antonio and Methodist Hospital.
Same-day dentistry is provided, where the schedule permits. Emergency hours are available as well.
We accept all insurances except Medicare, Medicaid, and DMO's. We accept major credit cards and CareCredit®.
As a courtesy to our patients, we will submit all claims to maximize the benefits they receive and minimize any out-of-pocket expenses.
SCHEDULE TODAY
Ready to do something about your smile? We're here to guide you through the process and help you make the best decision for you. Call our office today to schedule.