Dental Crowns and Bridges in San Antonio
At William J Cruse DDS, the entire team is proud to give patients something to smile about. While damaged or missing teeth can cause a multitude of problems relating to your smile and oral health, Dr. Cruse can help.
Two of the most frequently recommended treatments for patients with damaged or missing teeth are dental crowns or bridges. Both can be found here!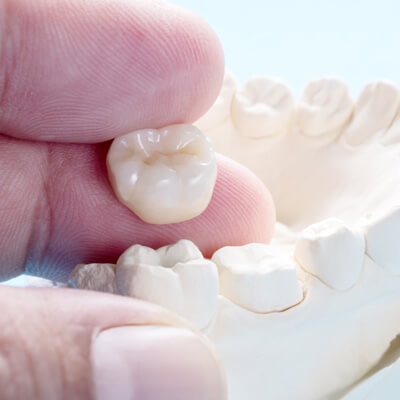 What Are Crowns?
Dental crowns are durable, natural looking "covers" that are placed around the original tooth to provide function and aesthetics. Crowns look, feel and act just like a natural tooth. People are often candidates for crowns if they recently underwent a root canal, have decay, chipped, cracked or misshapen teeth.
When it comes to getting a crown, the process is easy. Dr. Cruse will take impressions of the patient's mouth and have the crown carefully crafted so that it fits perfectly.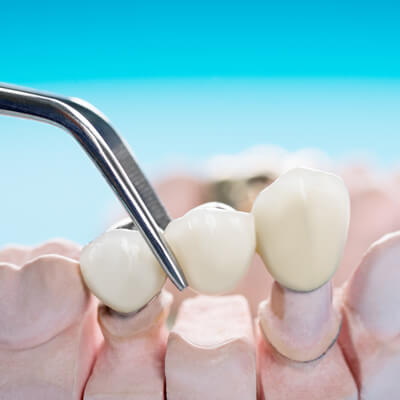 What Are Dental Bridges?
Dental bridges are used to fill smile gaps where one or multiple teeth may be missing. A bridge is connected to dental crowns on both sides, offering security. A bridge is entirely undetectable and natural, giving patients their smiles back.
Learn More Today
Dr. Cruse loves helping patients learn about what treatment is best for them. To learn more about crowns and bridges, book a consultation with the practice today.
CONTACT US

Dental Crowns and Bridges North Side San Antonio, 78258 TX | (210) 496-7000